Evan Hafer is American man who loves coffee. He is married and has at least one daughter. He is the founder and CEO of the highly successful Black Rifle Coffee Company. US leading Veteran owned- and operated premium, small-batch coffee roastery, "producing coffee for US Veterans and all those who love America" as the company proudly states. There is a personal history hidden behind Hafer's enterprise.
How Did Evan Hafer Make Start-up Capital?
Born in Northern Idaho in 1977, Evan spent his young years in rural surroundings. His family are traditionally wood loggers and got their income from felling trees. Alternatively they served in the US army. They went to do their contractual time there and whenever they returned home they would work in the woods, logging.
Evan says of himself that he was an unruly youth and would get in trouble regularly. After difficult teenage years he decided to get his life on track, went to college and graduated from the University of Idaho in 2000.
After graduating he followed the rest of his family in their traditional professions and joined the National Guard, alternating with the life of the woodlands.
Income as US Soldier
In 2000 Hafer got selected to become a Green Beret.
In total, Hafer spent 20 years in the US Army, serving in different, rotating, capacities:
National Guardsman.
Green Beret Special Forces Soldier.
CIA contractor.
In 2003 he was sent to Iraq as a Green Beret. Besides Iraq, Hafer also served in Africa, Afghanistan and Israel.
The soldier does not receive a very large salary. But Evan's service was associated with elite units and complex combat missions. He earned a decent pension.
Income from Black Rifle Coffee Company and Social Networks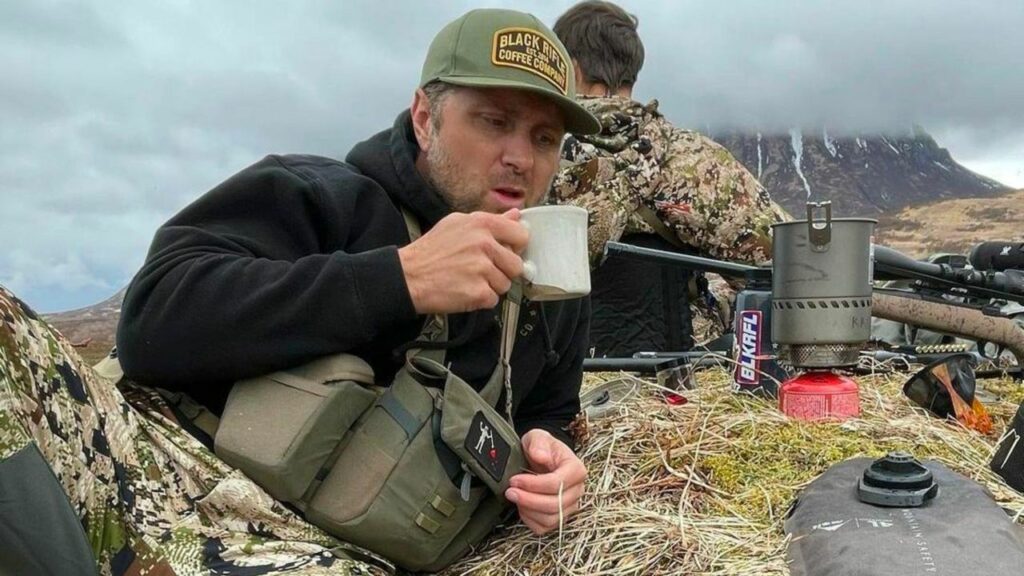 He became a highly qualified professional but emotionally spent by years of violence.
By the end of 2014 Hafer developed psychological issues that made it impossible for him to keep on working for the US Army. He went through a therapeutic process with himself in which the coming of his first child played an important role. His work had numbed him down to a level in which his emotions were totally absent, which took the humanity out of him. The realization he would have to care for and love a child helped him to reverse his inner numbness and work through his emotions. This made him regain normality and gave him the capacity to be a decent father.
After serving in the army for so long, Hafer felt he had to find a new endeavor to invest himself in. He chose for a project that was inspired by the inner psychological processes he went through following his intense Army career. The project was to be based on his years' old hobby and passion of roasting coffee beans himself to make his own coffee, and he would employ it to support his second family: the US war veterans. A new enterprise was born: The Black Rifle Coffee Company, by and for US Veterans and anyone who loves America.
Evan Hafer stated he has plans to expand his company to a corporation that employs 10 000 men and women, all US Army veterans.
Besides having Veterans work in his coffee company, Hafer's veteran project also aims to empower veterans to start their own businesses, just like Hafer did.
Social Platform
Total Views
Likes
Subs / Followers / Friends
Facebook
Black Rifle Coffee Company
n.a.
?
1 700 000
Instagram
?
?
231 000
Twitter
n.a.
?
58 100
Youtube
34,623,053
?
638 000
Social Media Reach Evan Hafer
Evan Hafer Net Worth
The former military man was able to build a small coffee empire. He is a rare example of a social media influencer who is honest enough with his followers. A man does not brag about his income, because he knows his own worth. His company is growing and going international. Evan Hafer net worth approached $10 million. Analysts' forecasts indicate a great chance to increase this figure within a few years.
| | |
| --- | --- |
| Monthly Income | $100k |
| Annual Income | $1m |
| Actual Net Worth | $10m |
| One Year Net Worth Forecast | $1m |
Evan Hafer Net Worth