Druski is a well known media figure who pops up in various hip hop videos together with popular rappers. He is constantly in sight. How effectively does it monetize such popularity?
Drew Desbordes' Path to Wealth and Fame
Raised in Gwinnet County, Georgia, together with his much younger sister (aged 16 in 2022), he attended Shiloh High School in Snelville, GA. As a child Drew liked sports a lot, among which especially American Football. His former co-students remember how he, in class, would, not surprisingly, excel as a joker. Apparently so much so that it interfered with his learning. This went so far that his Spanish teacher, Nancy Gordeuk,  had to interfere in order to save his school career.  At the crucial exams that he needed to succeed in order to graduate and access college, Spanish turned out to be the crucial subject that would save or break his ass. The considerate teacher of Spanish allowed him to complete a paper in order to get him through. Was this because he would or did fail his regular test? In any case, He did the paper well and graduated on time to attend Georgia Gwinnett College.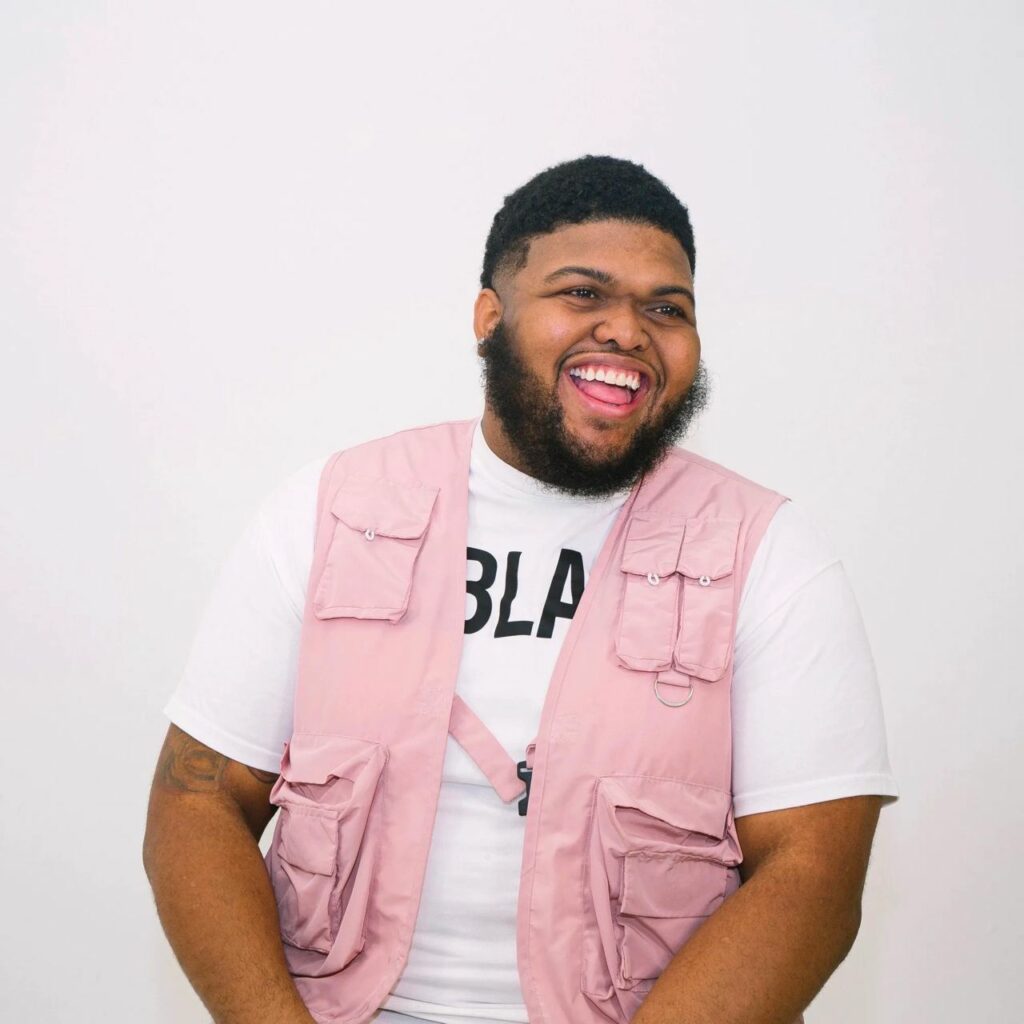 After successfully finishing Georgia Gwinnett College he transferred to Georgia Southern University, for which his parents paid lots of money.
All seemed to be going well. Druski was now living on a student campus attending regular university classes.. What his parents weren aware of however is that Druski became depressed while studying and gradually stopped going to classes, instead watching social media and YouTube videos round the clock.
Two semesters went by like this until he dropped out of university, which was a severe disappointment to his mother and family and made his grandmother threaten him to cut him off from the family heritage.
Druski's Income in Show Business
From the looks of it, Desbordes wasn't at all interested in what he was learning at the university and instead fell in love with show business, which he, from then on, started to pursue with full passion.
Initially he wanted to become a sportscaster but due to influence from his former classmates, who already knew him as the very funny school comedian, he veered towards the profession of comedy.
His showbiz career started to really come off the ground in 2018. Today he has a large following and is going stronger with the day. What he does is comedy, and he does it mainly within the sphere of hip hop. He collaborated with various rappers in the production of their music videos, among which: Jack Harlow, Drake, and others, through all sorts of sketches.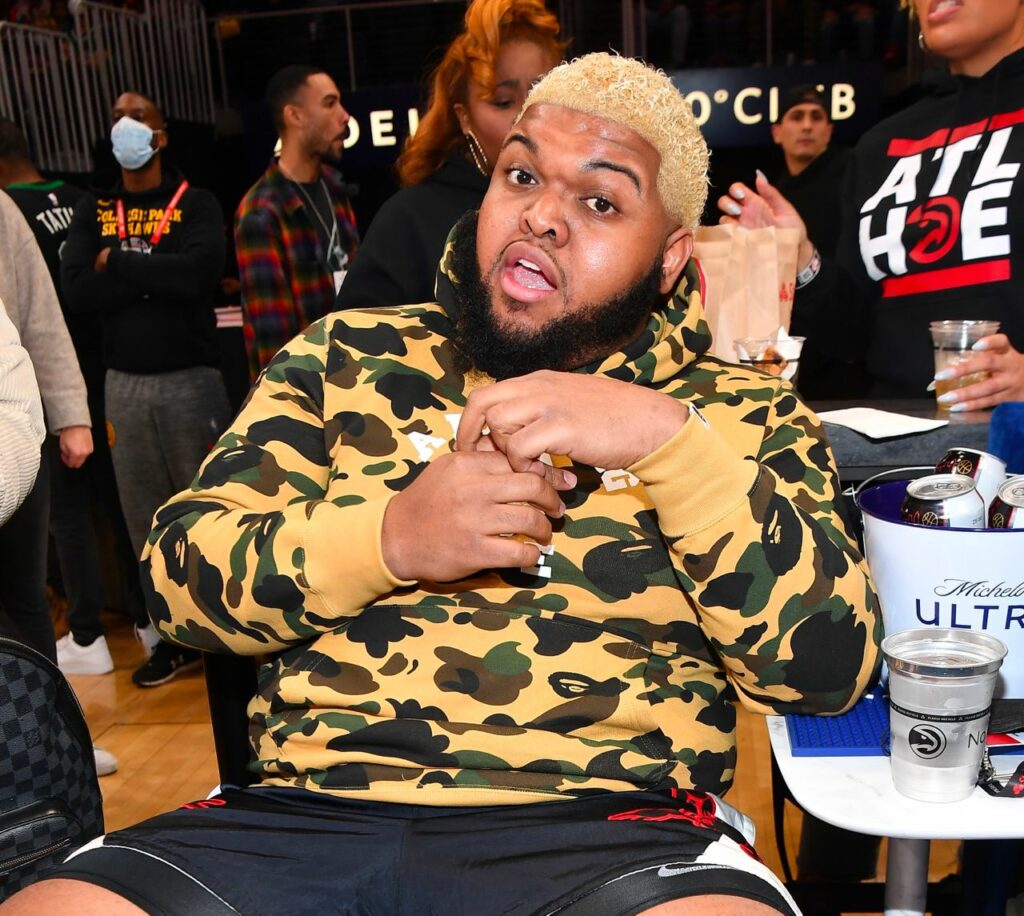 Extra Income #1 Songs Featuring Druski
+ "Oprah's Bank Account" by Lil Yachty (March 2020)
+ "Laugh Now Cry Later" by Drake featuring Lil Durk as well (August 2020)
+ "Tyler Herro." by Jack Harlow (October 2020)
Extra Income #2 Promotion Series Featuring Druski
+ "Sneakin' In With Druski" by Revolt and Adidas (2021) With people like Snoop Dogg, Teyana Taylor, Yung Miam.
Extra Income #3 Own Projects
+ 'Coulda Been Records' by Druski (2021) in which he hosts hip hop artists and teases them.
Druski Net Worth
A man in his work pays special attention to social networks. This is both good marketing and a way to earn good capital.
| | | | |
| --- | --- | --- | --- |
| Social Platform | Total Views | Likes | Subs / Followers / Friends |
| Facebook | ? | ? | 83 000 |
| Instagram Coulda Been Records | ? | ? | 506 000 |
| Instagram 4LIFERS | ? | ? | 30 300 |
| TikTok | ? | 81 500 000 | 3 900 000 |
| TikTok Couldabeen | ? | 331 900 | 11 900 000 |
| Twitter | n.a. | ? | 1 000 000 |
| Youtube | 4 791 711 | ? | 198 000 |
| YouTube 4LIFERS | 2 108 544 | ? | 24 100 |
Social Media Reach Druski
Such statistics suggest that his net wort can reach $4 million. Data from different sources is very different, but this is the most balanced estimate.
Interesting to know
In October 2021, after Meek Mill mentioned that he doesn't get paid for his music, Druski offered Meek to sign up for publishing with his Coulda Been Records.
When OhThatMarco tweeted that Desbordes and Vince Stapleswould do a Friday sequel on the movie HBO Max, old time classic rapper Ice Cube, who starred in the original movie, said that this would amount to blasphemy.
In April 2022, Druski shared a sketch in which he invites 2 girls into his house and intoxicates them, with as youtube title: "That Friend that tries to make the girls OVERLY drink.": The sketch got a backlash with people accusing him saying he was glorifying sexual assault of intoxicated women.
| | |
| --- | --- |
| Monthly Income | $100k |
| Annual Income | $1m |
| Actual Net Worth | $3-4m |
| One Year Net Worth Forecast | $4-5m |
Druski
Net Worth